Features and Functionality
Note: The Keyboard Cover is compatible with Tab Ultra only.
The magnetic 2-in-1 Keyboard Cover is especially designed for Tab Ultra to provide extra protection for the device and can be used as a stand and an external keyboard. In this article, you will learn more about the Keyboard Cover and how to use it.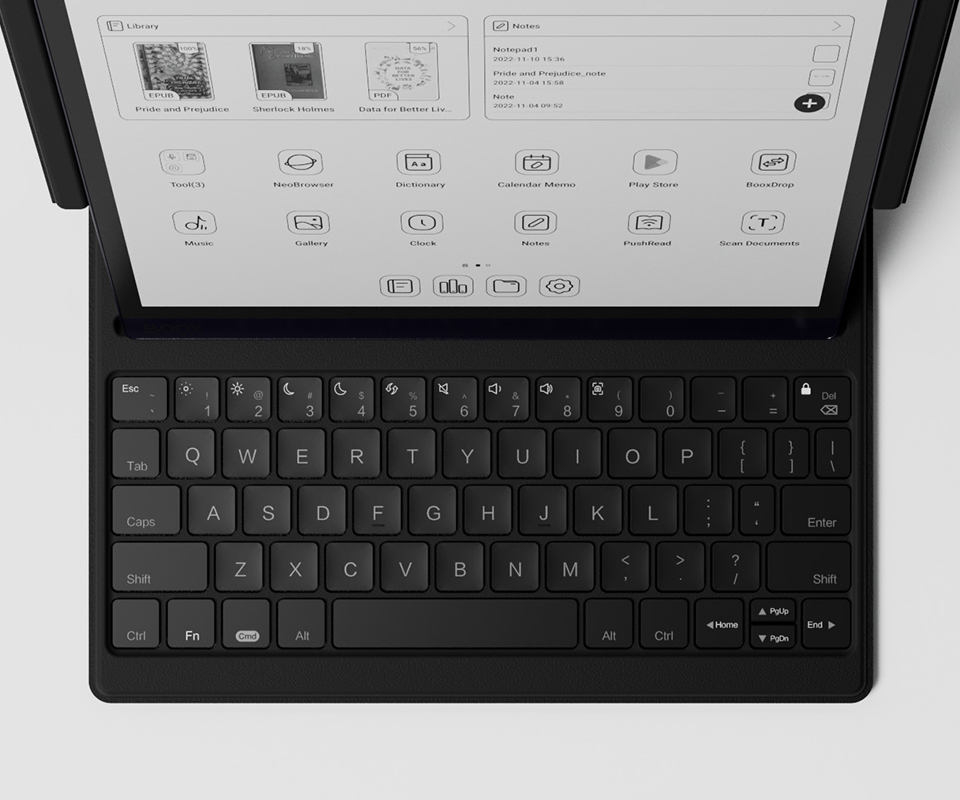 Features
Portable with excellent protection for the device
Usable as a stand with a perfect viewing angle
Comfortable keystrokes for a unique typing experience
Ergonomic design with enlarged keycaps
Connect the Keyboard Cover
The Keyboard Cover is designed with pogo pins for connection with Tab Ultra. To connect the Keyboard Cover, simply attach Tab Ultra to the pogo pins on the side. After connection, Tab Ultra will automatically change its orientation to landscape mode.
Navigate with Keyboard
Besides using the touchscreen, you can also navigate your device with the arrow keys on the Keyboard Cover after connection.
Please also refer to the
Keyboard Shortcuts
page for more info on some advanced navigating operations.
Advanced Settings
For more advanced settings, go to Settings > System Settings > Physical keyboard.