Note: The handwritten notes are only available for models with handwriting functions.
Since Firmware V3.3, the handwritten notes have a tag system to better manage them. In this article, you will learn more about the tag system and how to search and manage the tags.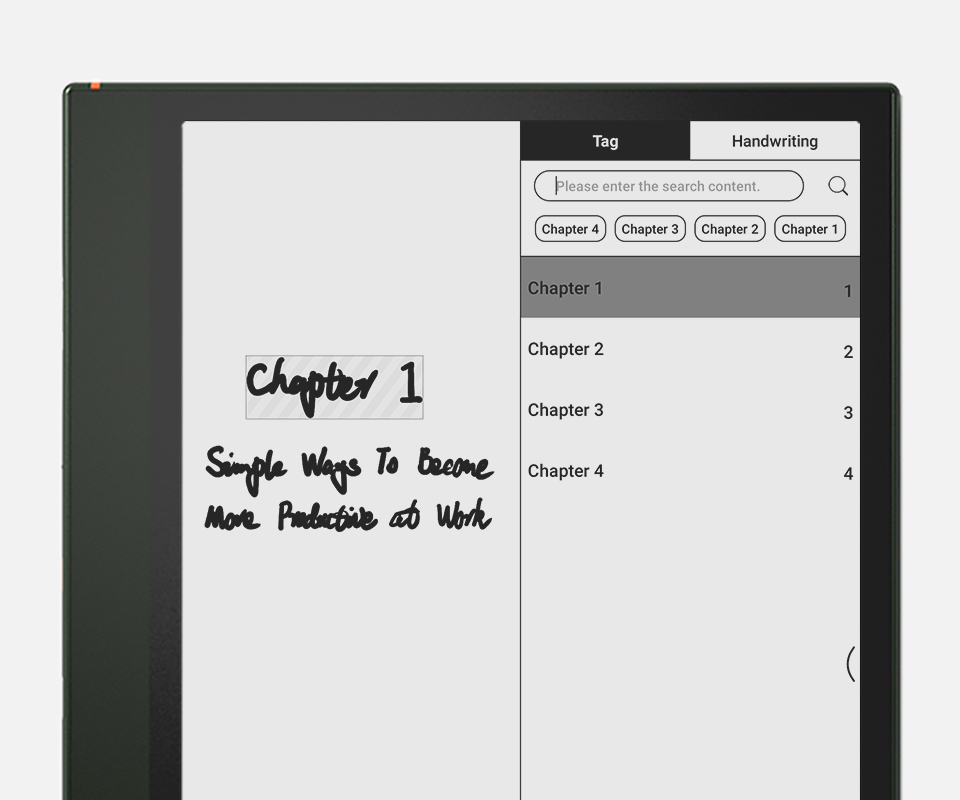 Add Tags to Your Content
To add a tag to your handwritten notes, do the following:
In the Notes app, use the Lasso tool and select your handwritten notes.
Tap the Tag icon on the Top Toolbar.
The system will automatically perform handwriting recognition to the selected area as the default name of the tag. You can also type in a customized tag name, or select a recent tag from below.
Tap OK to apply the tag to your content.
Search for Tagged Content
To search for your tagged content and quickly locate it, do the following:
In the Notes app, tap the Search tool on your Sidebar, and it will display all tags in this notepad.
Tap one of the tags to quickly locate it in the notepad.
Tag Management
To manage all your tags in this device, do the following:
In Home Screen, go to Notes.
Tap the hamburger icon on the upper right corner and choose Options > Tag Management.
Here you can add a new tag or delete an existing tag.