The Status Bar is a useful tool at the bottom of NeoReader to display information including time, power level, reading progress and chapter info during reading.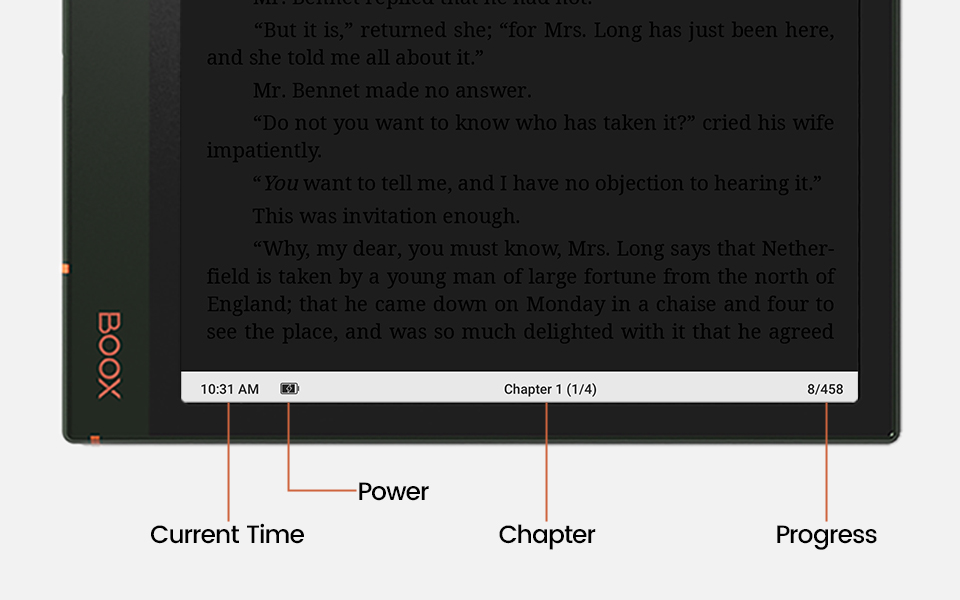 To enable / disable or customize the Status Bar, do the following:
Tap any book file in the Library to open NeoReader.
Tap the center area to display the main menu.
Tap the hamburger menu in the top right corner and choose Settings > Global Settings.
Toggle "Enable reading Status Bar" and the settings below.