Integrated Third-Party Cloud Storage
Expand your storage and get access to your various files through binding third-party cloud storage apps. We support Dropbox, Google Drive, OneDrive, Baidu Cloud, NutStore, and other cloud storage that utilize the WebDAV protocol, such as NextCloud.
Bind Third-Party Cloud Storage App
Home Screen>Library>Cloud icon. Choose the app you prefer and log in. You can bind more than one account in the same or different cloud storage app.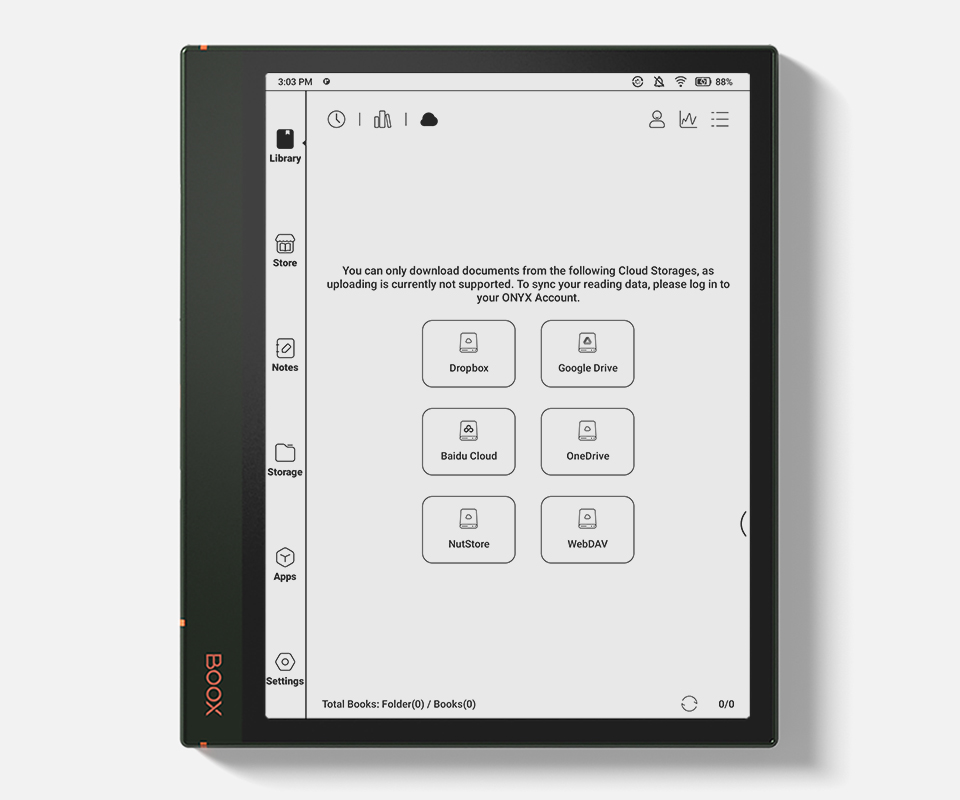 Download from Third-Party Cloud Storage to the Library.
After login, you can see all your folders and files. Tap the file you want and it will be downloaded to the Library where a bookshelf will be automatically created and named after your email address or account name.
Upload from the Library to Third-Party Cloud Storage
Go to Storage
Press and hold the document you want to upload
Tap "Copy to Cloud Storage"
Paste it into the folder you want
Tap the document to upload
Note: You can only copy documents like EPUB and PDF from storage to the cloud. For images and videos, you can share them through third-party apps.