Unlike LED and LCD, E Ink has a special mechanism for display and refresh. In this article you will learn about the E Ink Center and how to access it.
The E Ink Center is designed to switch between different Refresh Modes and adjust the settings of contrast and color. Since Firmware V3.3, the E Ink Center will control the settings of the current app if it is opened when using an app.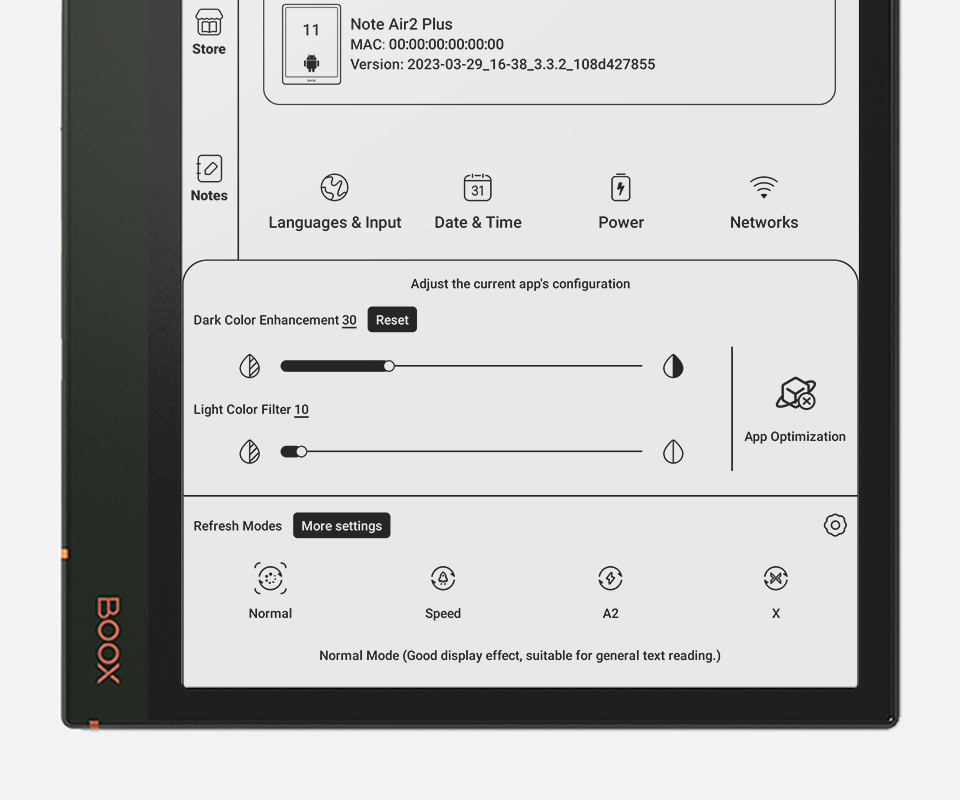 To access the E Ink Center, do the following:
Method 1: Via the Control Center
Swipe down from the top right corner to open the Control Center.
Tap the E Ink Center button.
Method 2: Via the Gestures
Swipe up from the bottom left corner to open the E Ink Center.
Note:
This shows the default setting. The Gestures Settings on your device may vary. Please refer to the
Gestures
page for more info.
Method 3: Via the Navigation Bar
Tap the E Ink Center button on the Navigation Bar
In some apps where the Navigation Bar is not shown by default, you need to swipe up from the bottom edge to call out the Navigation Bar first.