With an ONYX Account, you can enjoy 10GB cloud space, notes sync and other cloud services. In this article, you will learn how to sign up for an ONYX Account.
Method 1: Register on your BOOX device
In Home Screen, go to Settings > ONYX Account.
Select a server according to the server selection on your BOOX device.
Enter your mobile number or your email and tap "Obtain Verification Code".
Enter the verification code you have received and tick the checkbox to agree to our Privacy Policy.
Tap "Login", and you will be automatically registered.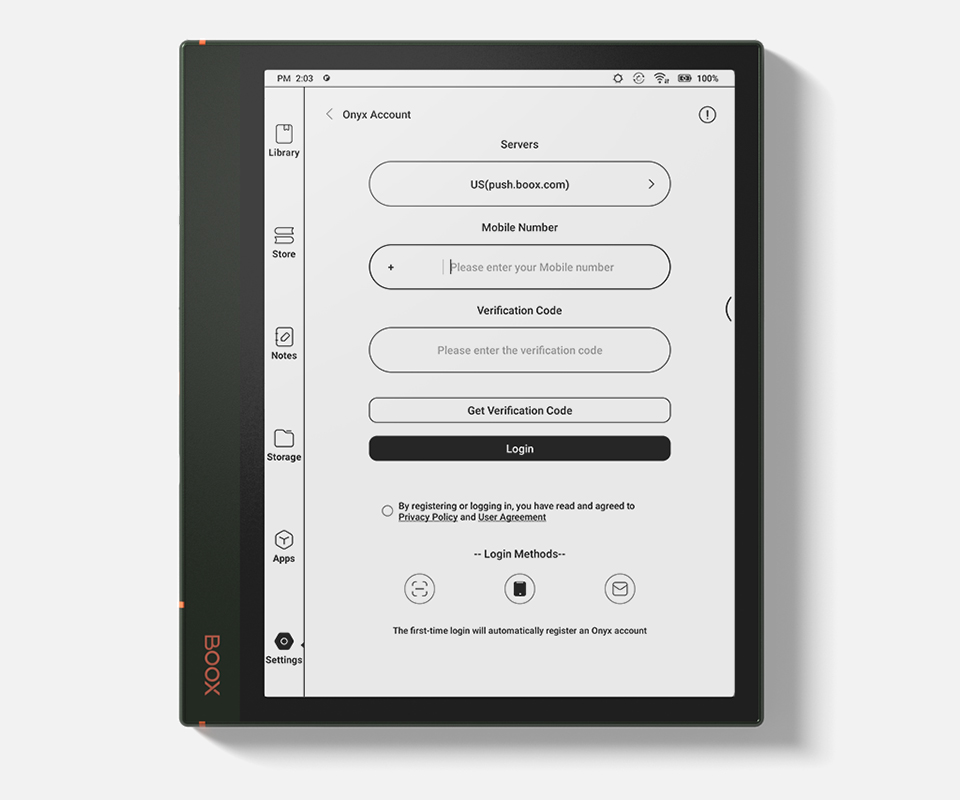 Method 2: Register on the website
Choose to enter one of our send2boox websites on a browser according to the server selection on your BOOX device.
US / VN Server: https://push.boox.com/
EUR Server: https://eur.boox.com/
Enter your mobile number or your email and click "Obtain Verification Code".
Enter the verification code you have received and tick the checkbox to agree to our Privacy Policy.
Click "Sign in", and you will be automatically registered.
Note:
Please choose your server based on your location to ensure the network speed for cloud services and firmware updates.
Please choose your server consistently between different devices for the same account to avoid incomplete data syncing.