Most BOOX tablets are equipped with a speaker for audio output. In this article, you will learn how to adjust the volume of your device.
Note: The built-in speaker is not available for all models. You may need to connect your device to an external audio device via USB-C or Bluetooth in this case.
Method 1: Via the Control Center
Swipe down from the top right corner to open the Control Center.
Tap the Mute button to mute / unmute the Ring & Notification Volume, or drag the slider to adjust the Media Volume.
You can also tap the Volume icon for more volumes and advanced settings.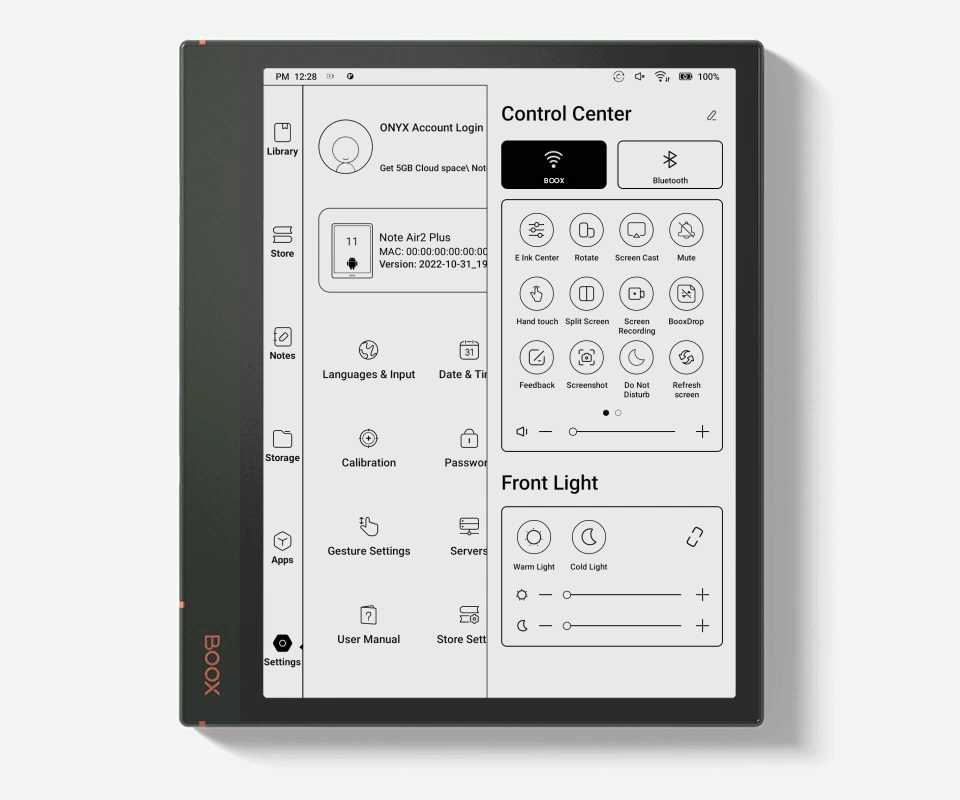 Method 2: Via the Gestures
In Home Screen, go to Settings > Gestures.
Enable the Side Gestures and customize one to Volume +/-. (This is applicable to the Media Volume only.)
Use your customized gesture during navigation.