Unlike the backlights on LED and LCD screens, the front lights in the BOOX tablets provide a soft and eye-friendly light source on an E Ink screen when the ambient light is inadequate. Most BOOX tablets are equipped with dual-tone front lights including cold light and warm light. In this article, you will learn how to adjust the front lights based on your reading preference and environment.
Note: The warm light is not available for all tablet models. Nova3 Color is equipped with cold light only.
Method 1: Via the Control Center
Swipe down from the top right corner to open the Control Center.
Turn on / off or adjust the cold light / warm light respectively.
You can also tap the Link icon if you would like to adjust both lights simultaneously.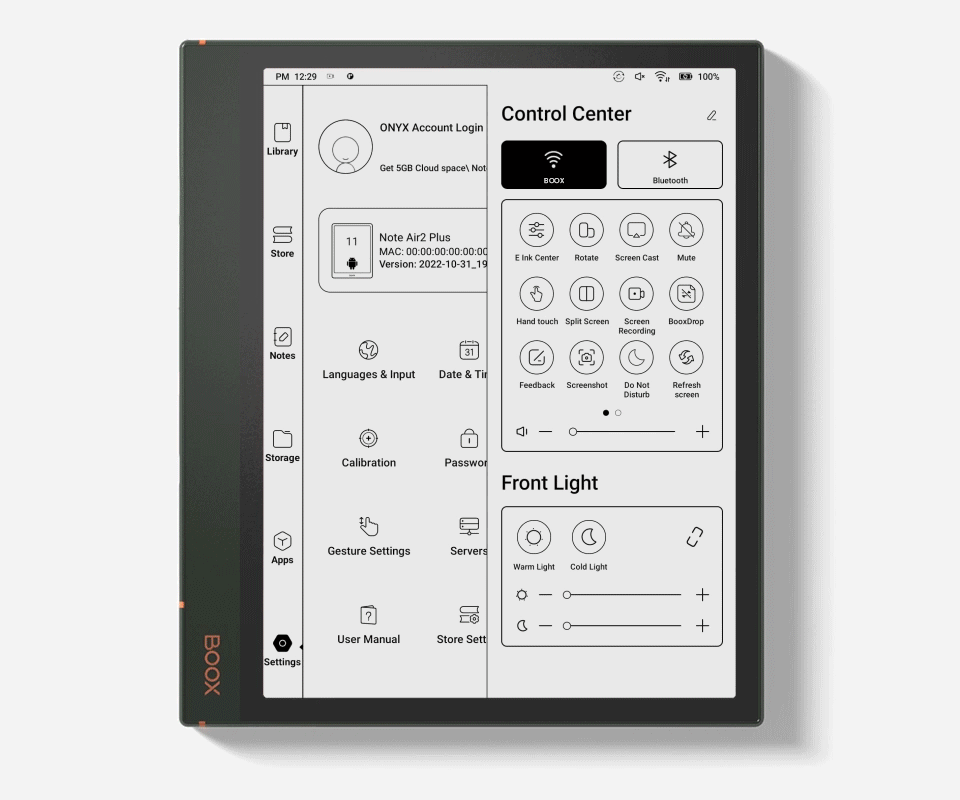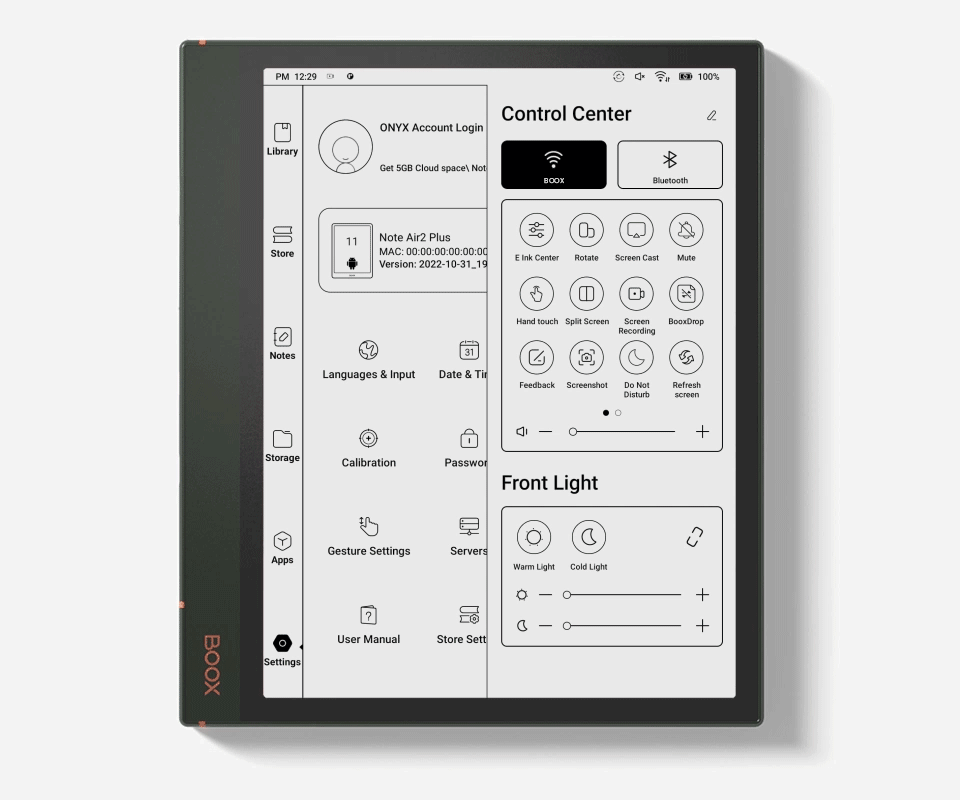 Method 2: Via the Gestures
In Home Screen, go to Settings > Gestures.
Enable the Side Gestures and customize one to Cold Light +/- or Warm Light +/-.
Use your customized gesture during navigation.